October 8, 2018 | Longship Cellars
Winemaker Dinner with Monterosso's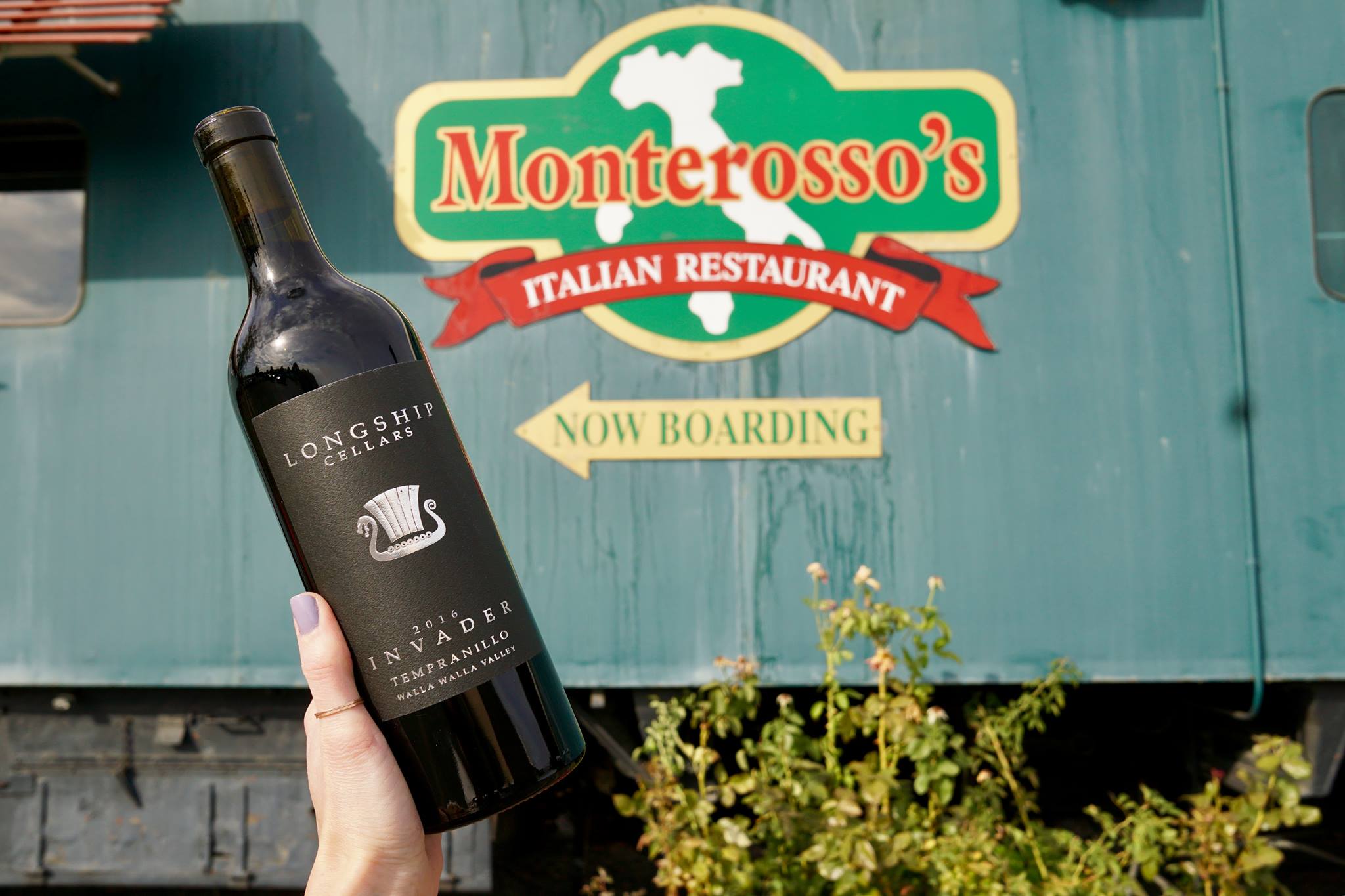 Come enjoy a meal with us at Monterosso's on Oct 21st! This Winemaker Dinner we'll be savoring 7 flavorful appetizer courses each paired with a Longship wine. Sunday, October 21st 6PM | $75 per person | For reservations call 509.946.4525 | Space is limited
Find the Facebook Event here.
THE MENU:
Mixed greens with dried cherries, toasted sliced almonds, shredded apples, parmesan, red onion and cherry almond creamy dressing.
Paired with: 2017 "STEEL DRAGON" Riesling
Pan seared Mahi Mahi with pomegranate sauce over cranberry risotto.
Paired with: 2017 "WILD HARVEST" Rose
Chanterelle mushroom canape with STAR SHIP Cab cream sauce and Monterosso's Garlic Dark Balsamic. Paired with: 2015 "STAR SHIP" Cabernet Sauvignon
Ginger seared pork tenderloin with orange star anise glaze.
Paired with: 2016 "GINGER MAN" Syrah
Black pepper three cheese tortellini with a pesto drizzle.
Paired with: 2015 "QUINN" Red Blend
Plum candied bacon, cinnamon grilled shoulder tenderloin and vanilla & white pepper mashed potatoes.
Paired with: 2016 "INVADER" Tempranillo
Chocolate Pumpkin cake with STAR SHIP Cab drizzle.
Paired with: 2015 "STAR SHIP" Red Blend
Comments