August 3, 2018 | Longship Cellars
Got The Munchies? Late Night Snack & Wine Pairing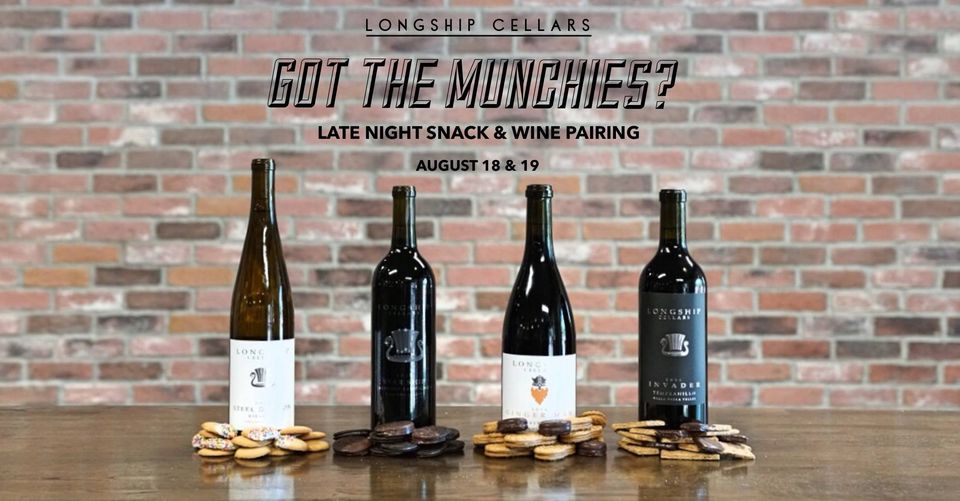 L A T E . N I G H T . S N A C K S! You know you love them ... those late evening munchies paired with your favorite wines. We're here to help inspire those perfect pairings!
Join us for a 'Late Night' Snack & Wine Pairing August 18 & 19! We're taking four delicious treats (of course dipped in gourmet chocolate) and pairing each with a Longship wine! It might be a little ridiculous, but why not?! And it's a great way to celebrate WaWineMonth!
...
Saturday August 18th 12:00 - 8:00pm
Sunday August 19th 12:00 - 5:00 pm
...
$10 Per Flight | $5 for Wine Club Members
*Gluten Free pairings available, YAY!*
...
Check out the Facebook event here!
Comments