November 26, 2021 | Longship Cellars
Popcorn + Wine Pairing :: Dec 9-12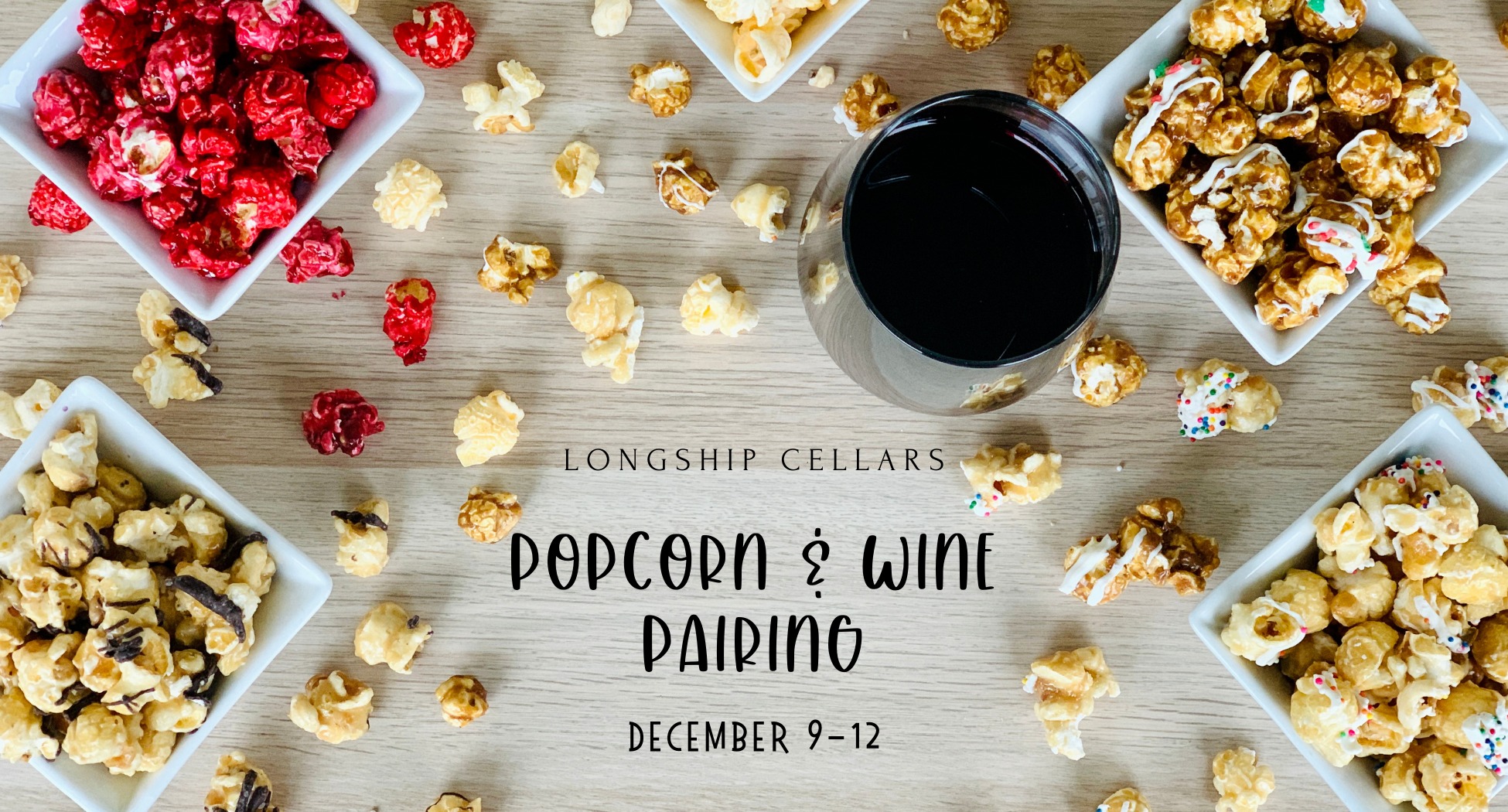 Popcorn & Wine lovers! Get ready for our Popcorn & Wine Pairing December 9-12! We're pairing 6 holiday-themed Popcorns with 6 Longship wines! We're talking Cocoa Marshmallow, Elf Munch, Peppermint Bark and more. These pairings are so fun and the perfect way to get you into the holiday spirit. And we have an At Home Group Kits available to pre-order to enjoy at your holiday festivities!
Thur Dec 9th 4-8 | Fri Dec 10th 2-8 Sat Dec 11th 12-8 | Sun Dec 12th 12-6
$15 Per Person | $12 Wine Club Members
Seating is first come first serve.
Check out the Facebook Event HERE
Comments