February 9, 2022 | Longship Cellars
Longship Holiday Gift Guide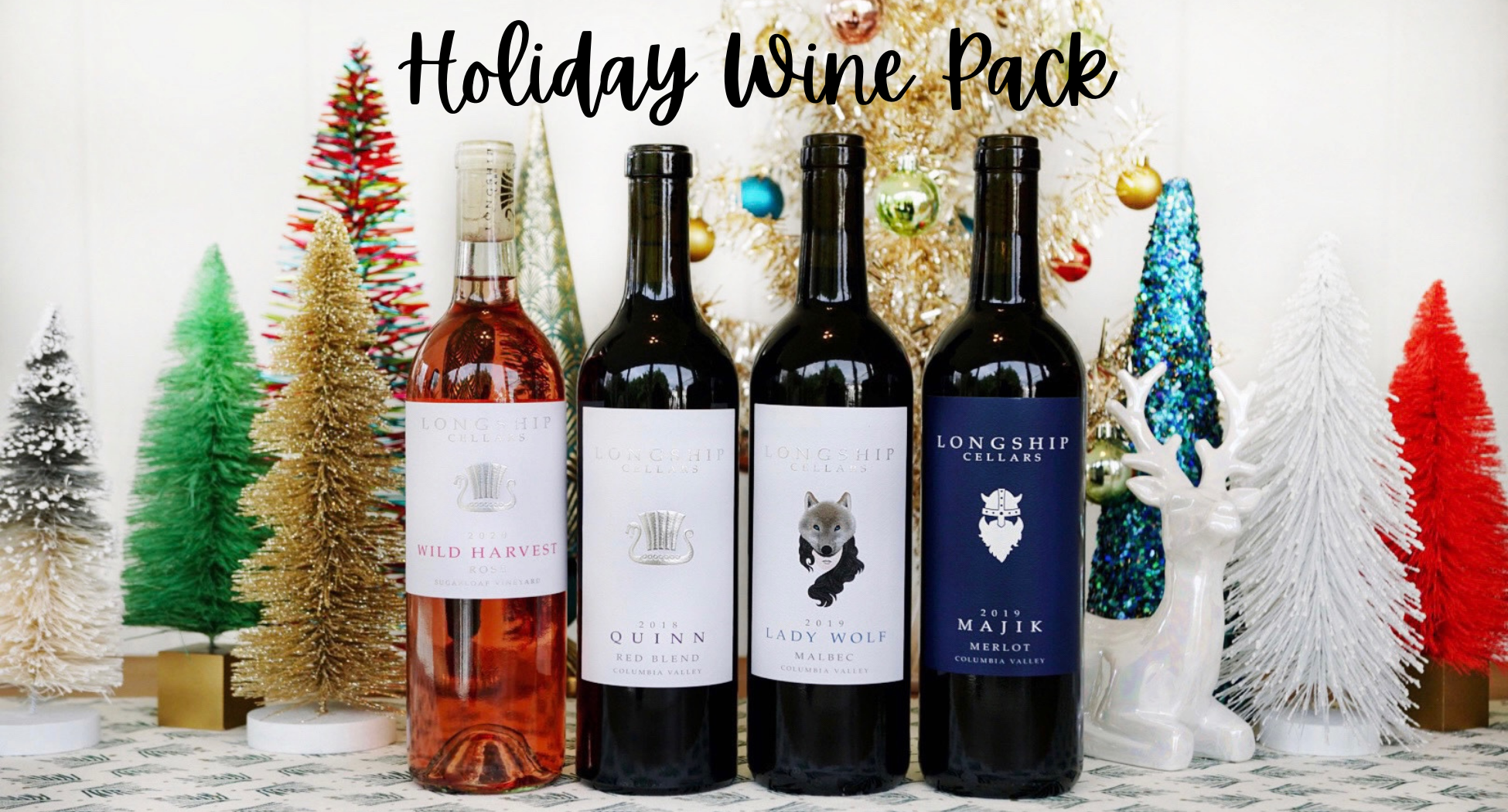 We know there's a lot to do before Christmas and we are here to help! We have some fun Longship gift ideas to make your gift giving easy. Check out our Holiday Gift Guide below! Need wine shipped? There's still time to have wine orders/gifts arrive before Christmas when shipped within the Northwest!
A SIMPLE BOTTLE OF WINE A bottle of your favorite wine makes a perfect gift. Find all our available wines here or stop by the tasting room. Our favorites right now are Rose, Tempranillo and Carmenere. A can of Thorax Mead also makes a great stocking stuffer!
HOLIDAY WINE PACK 4 Wines + 4 of our Holiday Pairing Guide at a killer discount! Wines include Rose, Malbec, Merlot & Quinn Red Blend. Find more details here. $96 - Wine Club Member (30% savings) $124 - Non Club Member (10% savings)
BLIND TASTING KITS This bundle includes 3-4 bottles of wine to sip, compare and decide which wine is which - perfect for enjoying at home or with friends and family at your holiday festivities and at a great discounted price! This also makes an awesome gift! Find more details here. 3 BOTTLE KIT - $78/Club (30% savings), $102/Non Club (10% savings) 4 BOTTLE KIT - $98/Club (30% savings), $130/Non Club (10% savings)
SPICED WINE KIT 2 Bottles of Star Ship Red Blend (our favorite for making Spiced wine) plus all the fixings and our own Mulled Wine Recipe. Find more details here. $48 - Wine Club Members || $60 - Non Club Members GIFT CARDS Make someone's holiday with a Longship Gift Card! Want to send a gift card? We'll mail it for you and include a personalized card at no extra cost.
WINE CLUB MEMBERSHIP Give the gift of a Wine Club Membership to someone - it takes care of both Christmas and Birthday ;) The year long membership includes two shipments (in the Summer and Fall) with the option for the recipient to keep the membership going with their own payment information after the year ends. Check out all the membership details here. It's free to join so we suggest including a bottle of wine with the membership details!
SHIPPING WINE! There's still time to ship wine to arrive by Christmas! We'll include a personalized message on a Holiday card when shipping wine as a gift. Open WED + THUR 4-8, FRI 2-8, SAT 12-8, SUN 12-6. We will be OPEN Christmas Eve from 11-3 and CLOSED Christmas Day.
Comments