April 23, 2022 | Longship Cellars
Cinco de Mayo :: NACHO WEEK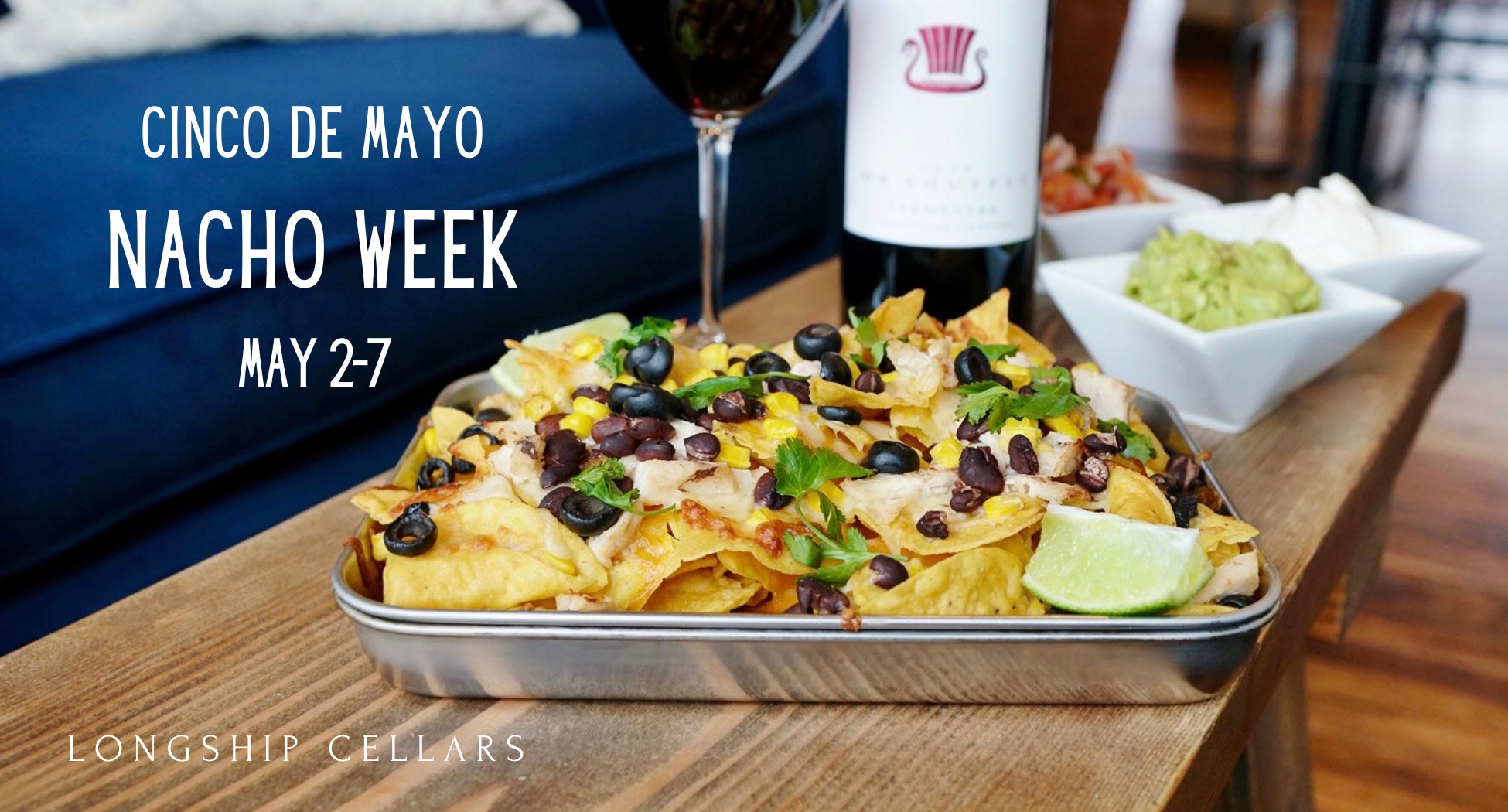 Celebrate Cinco de Mayo with us May 2-7 with NACHO WEEK! We're spicing up the week with nachos, wine and a good time! Our Nachos feature salty tortilla chips topped with melted queso cheese, seasoned pulled chicken, zesty corn salsa, black beans, olives and limes (and they're Gluten Free). Stop in Monday May 2nd - Saturday May 7th to enjoy this tasty treat with a glass of your favorite Longship wine. Life is always better with NACHOS!
:: MAY 2 - 7 ::
MON - THUR 4-8 // FRI 2-8 // SAT 12-8 (we will be closed Sunday, May 8th for Mother's Day)
Seating is first come first serve.
Check out the Facebook event HERE
Comments