October 5, 2023 | Longship Cellars
Carménère Release :: October 14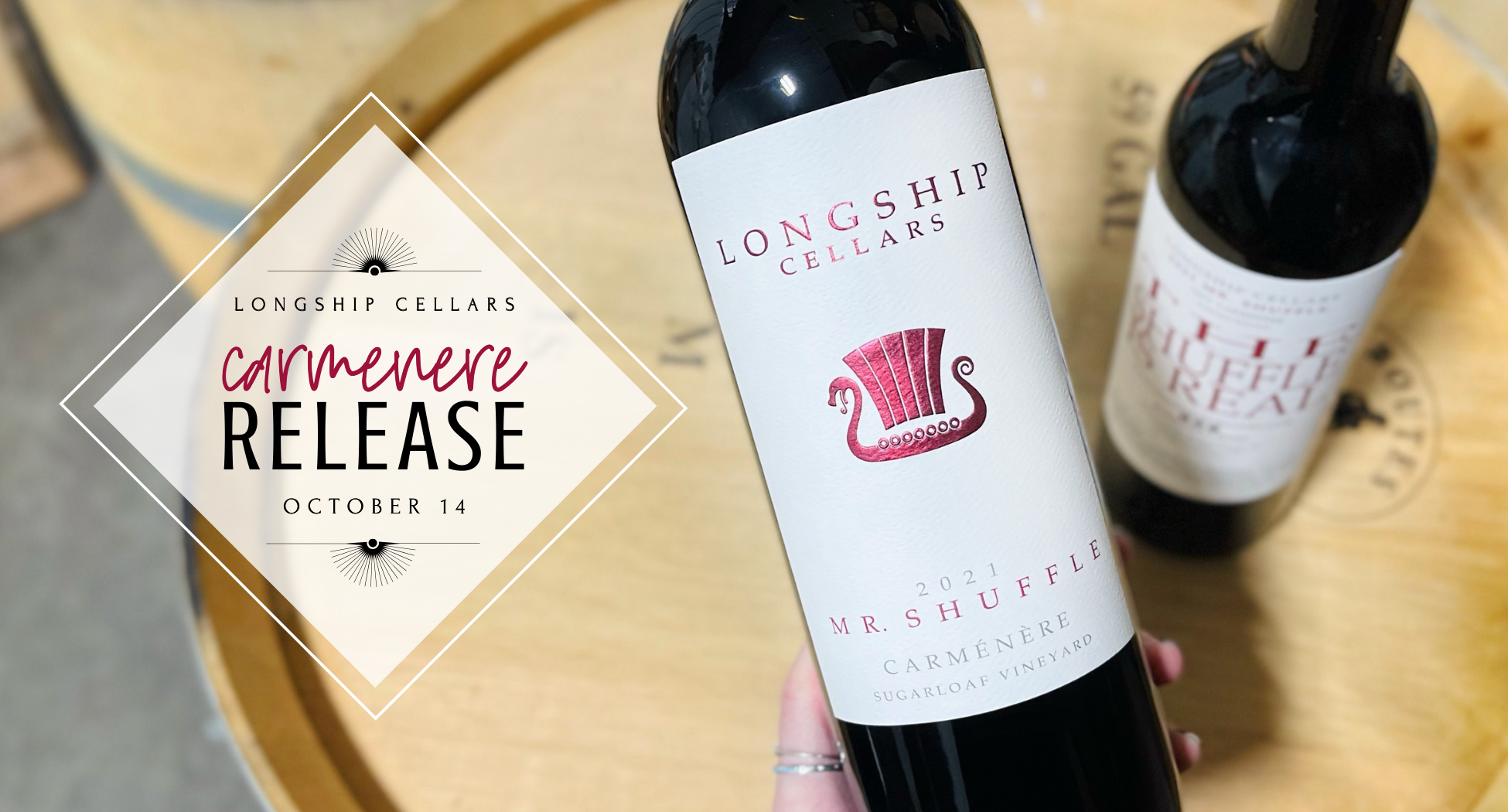 We're excited to announce the release of our 2021 'MR SHUFFLE' Carménère happening Saturday, October 14th. Can we get a hallelujah!!! We can't wait to share this spicy, peppery, beautifully robust wine with you! This is a smaller production wine so quantities are limited and is not included in a Club Allotment but Members will receive their club discount when purchasing. Check out details for the Carménère and pre-order HERE for pick up or for shipping.
Saturday October 14th, 12-8pm
Check out the Facebook event HERE.
・・・・・・・・・・・・
2021 'MR SHUFFLE' Carménère
100% Carménère
Yakima Valley - Sugarloaf Vineyard
Our 2021 Carménère emits intense aromas and flavors of raspberry compote, black cherry liquor and roasted peppers. Vibrant notes of rich dark chocolate, espresso, vanilla bean and pipe tobacco dominate the senses. The flavors are complex and continue to evolve with layers of ripe blackberries, cinnamon, candied citrus fruits and paprika. Spicy tannins linger on the finish with earthy notes of leather, peppercorn and sandalwood. THE SHUFFLE IS REAL.
Comments