May 27, 2020 | Longship Cellars
At Home Blind Tasting Kits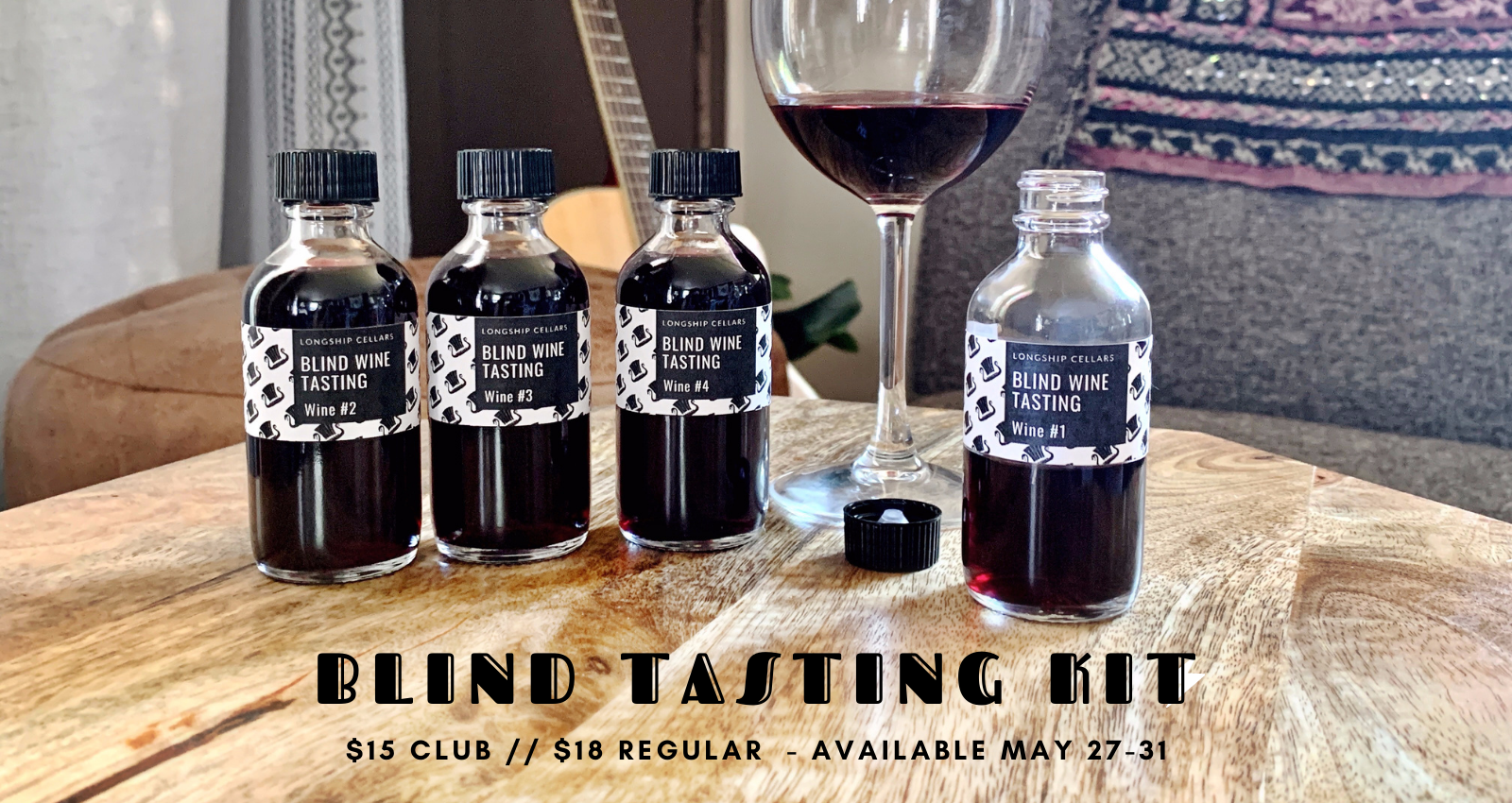 We're excited to introduce an at home BLIND TASTING KIT! Here's the deal, you get 4 red wines (2oz of each) to sip, compare and decide what wine it is, write your answers on the tasting card provided and then open the envelope with the results!
--> The Kits are available MAY 27 until June 7th. To purchase you must PRE-ORDER online here. When purchasing select the date you will pick up, pick up time is 3-6pm. We recommend tasting through your wines within 2 days of picking up. This week's kits are sold out, but the next pick up dates will be June 5th, 6th & 7th.
--> $15 per kit for Wine Club Members // $18 for non club. Wines included in the tasting are Tempranillo, Garnacha, Syrah & Cabernet. Tasting kits serve 1-2 people, depending on how much wine you'd like ;) Participants will receive a stamp on their Event Passport!
. . . . . . . .
Then make sure to join us Sunday, June 7th at 6pm as we go LIVE on Facebook to talk about the wines and results. Before we talk about wine, we'll take a quick tour through our new production building at Horn Rapids.
Check out the Facebook event here.
Comments